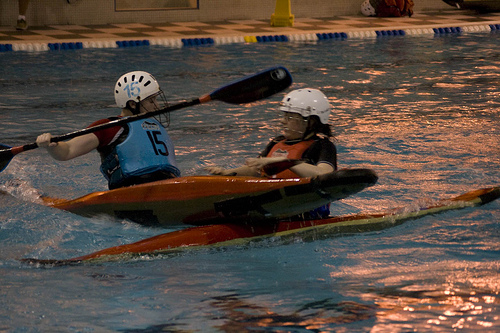 Canoe Polo
Canoe polo or kayak polo is a competitive sport in which paddlers combine boating skills and ball skills.
Canoe polo is played indoor in a swimming pool or outdoors on a lake on a pitch similar to a football pitch.
Polo goal nets are held high above the canoeists in a similar way to basketball nets.
Matches – usually part of bigger tournaments – last for between 14 to 20 minutes.
For more information on Canoe Polo, please visit the British Canoe Polo website.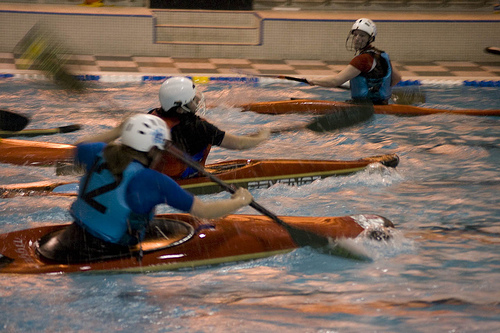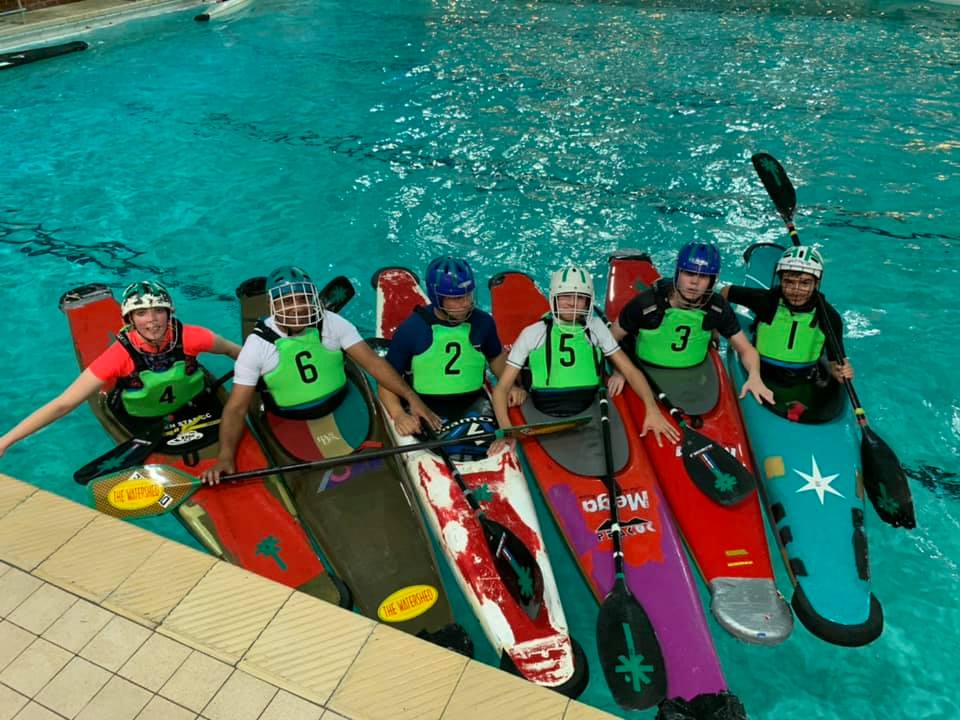 Polo
Does Green Star offer Polo?
Green Star Canoe Club offers canoe polo for beginners. We have historically catered for advanced paddlers and we aspire to do so again. One of our paddlers has paddled for GB
The Green Star Canoe Club usually enters a club team into the Yorkshire Region Open Polo Tournament every year. The team is currently in the Yorkshire Open Division 3.
When does Green Star offer polo?
The Green Star Canoe Club is prepared to offer canoe polo sessions at the Hatfield Water Park.
Yorkshire Region Tournaments are during the winter on a Saturday evening.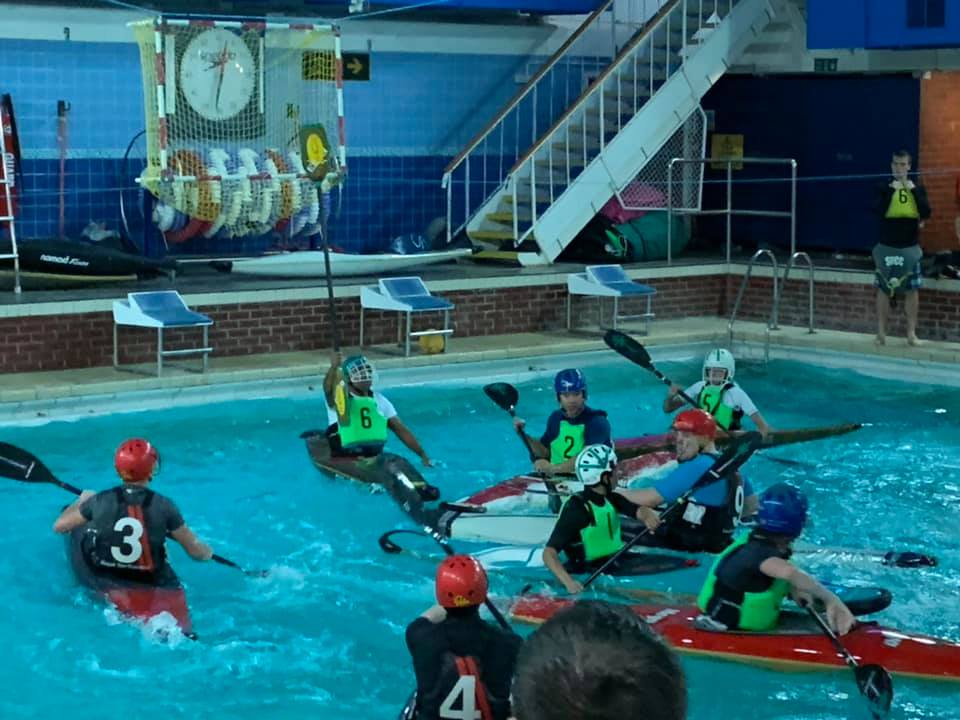 Book Green Star Polo Events