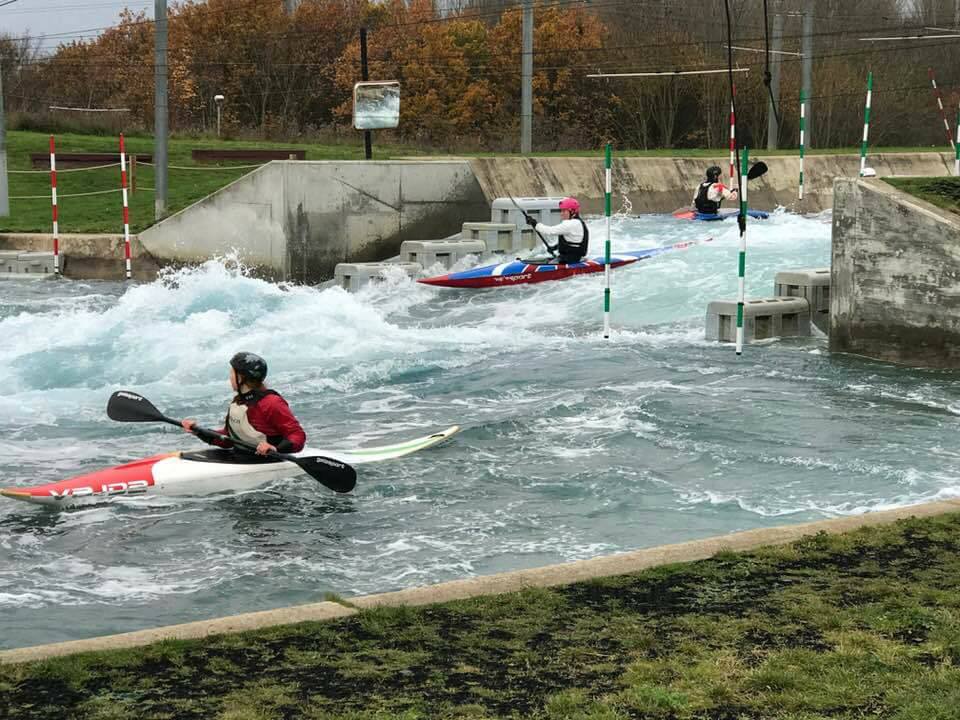 Canoe Slalom
Slalom is a competitive discipline that involves paddling through downstream and upstream gates as fast as you can and as cleanly as you can (avoiding hitting or missing the gates).
Slalom uses divisions similar to football. Starting in Division 4, paddlers can get promoted up to Division 3, then Division 2, on to Division 1 and finally the Premier Division.
There are many classes for canoeing and kayaking slalom. K1 is one person paddling in a kayak. C1 is one person paddling in a canoe. C2 is two people paddling in a two person canoe.
For more information on Canoe Slalom in the UK, pop down to one of our club sessions or have a look at the link below:
Canoe Slalom UK– This website lists all the competitions taking place this year, results,every competitors ranking, kit for sale and general news.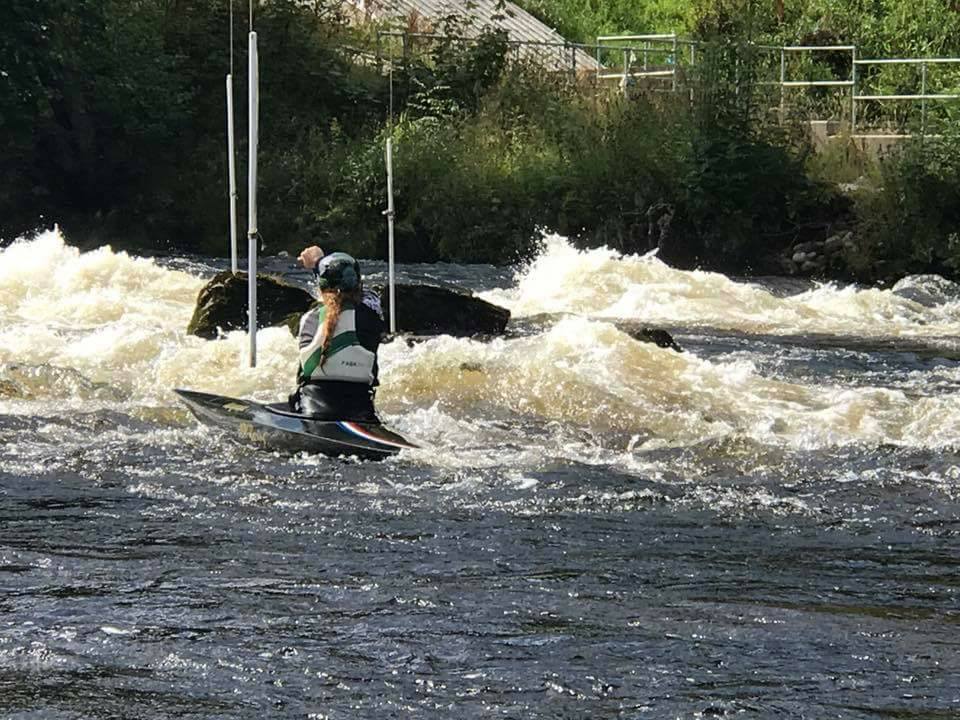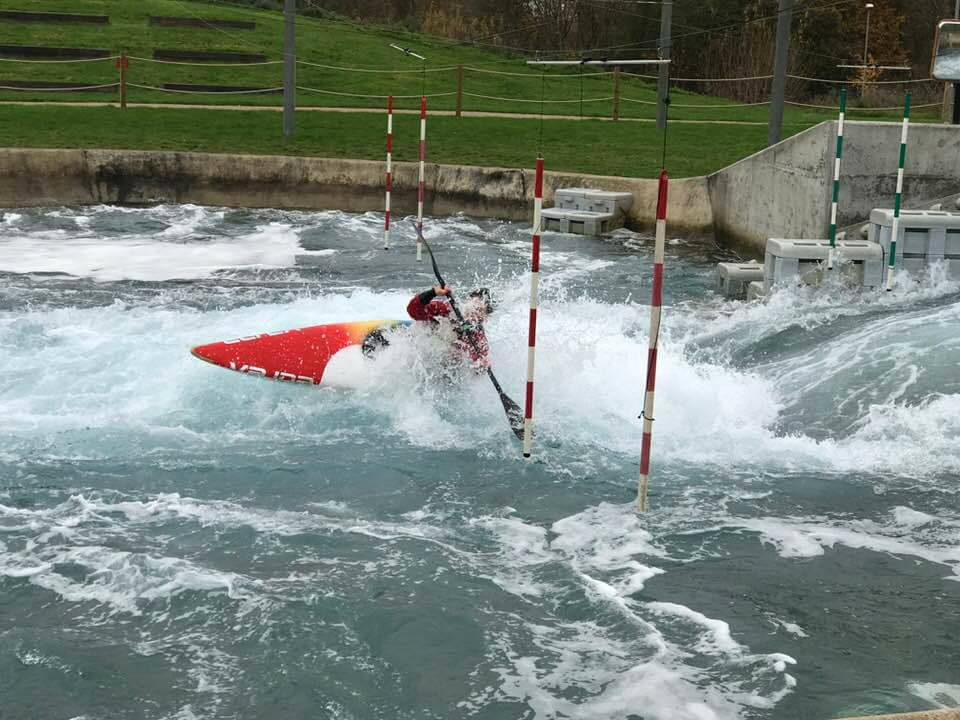 Slalom
Does Green Star offer slalom?
Green Star Canoe Club has slalom paddlers competing in the Premier Division as well as Divisions 1 to 4. Paddlers are in Kayak (K1), Canoe Singles (C1) and Mens' Canoe Doubles (C2) classes.
We are especially strong in coaching young paddlers as well as competition performance paddlers.
When does Green Star offer slalom?
The Green Star Canoe Club offers weekly slalom training sessions at the Hatfield Water Park near Doncaster and the Holme Pierrepont Country Park in Nottingham.
During the summer months Green Star members regularly attend competitions most weekends once hooked on the sport!
As well as training at our regular club sessions, we also take groups to train at the National Whitewater Centre in Nottingham where some of our paddlers are in the Regional Talent Academy and the Super Regional Squad. Some of our paddlers have paddled for England, are in the GB Junior Squad and previous members have paddled internationally.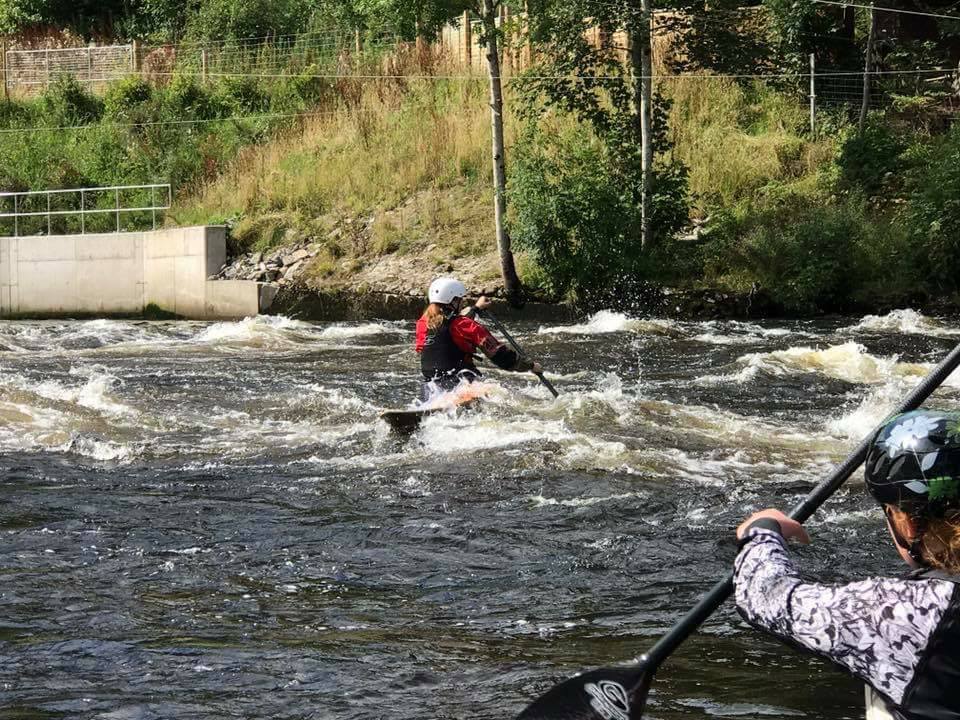 Book Green Star Canoe Slalom Events