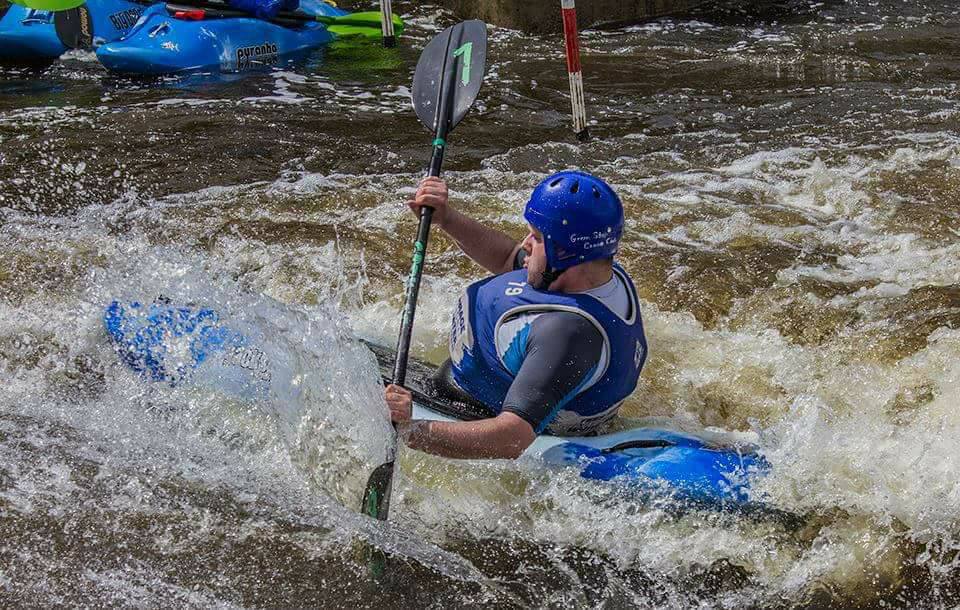 River Running
River running and white water kayaking involves negotiating your way down a river through or around obstacles such as rapids and bolder gardens, waves, holes, stoppers, weirs and waterfalls.
Rivers are graded from 1 (easy, flat) to 6 (virtually impossible) depending upon their difficulty and requires skill and confidence to successfully navigate your way downstream reading the water.
Good teamwork is also essential to provide safety cover and to scout unknown areas, features and horizons.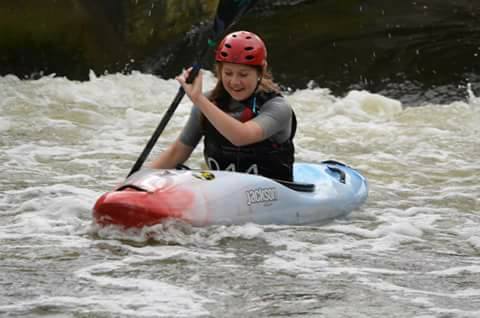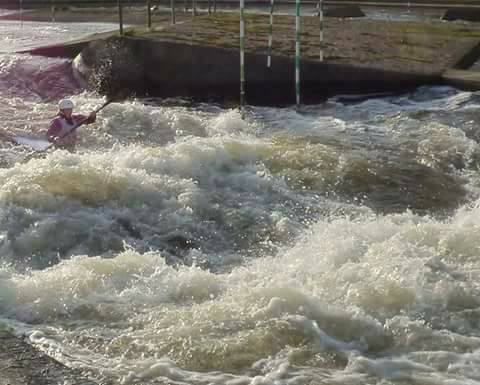 River running
Does Green Star offer river trips?
Beginner trips are for those paddlers who need to learn the basic techniques and strokes on still and moving water. Example trips would be the River Don, River Ure, River Derwent or River Irwell at low water levels.
Intermediate trips are for paddlers who need to perfect reading the water and their techniques on moving water which would include grade 3 rapids. Example trips would be to the Tees Barrage, Holme PierrePoint National Watersports Centre, the River Washburn and the Tyne Tour.
Advanced trips are for paddlers who are very competent on grade 3 rapids and wish to improve their technique on grade 4/5 water.  Example trips would be the Tryweryn, the River Tees, the Rawthey, the Clough, the Esk, the Greta, the Wharf and the Upper Swale.
The Club also has members who regularly travel to the Lake District, Wales and Scotland where the more challenging white water rivers are to found in greater abundance.
When does Green Star offer river trips?
Green Star Canoe Club offers weekly training on the whitewater course at the Holme Pierrepont Country Park in Nottingham.
Green Star also offers regular river and white water running trips at the weekends for beginners and occasionally more advanced paddlers.
Book Green Star River Running Events